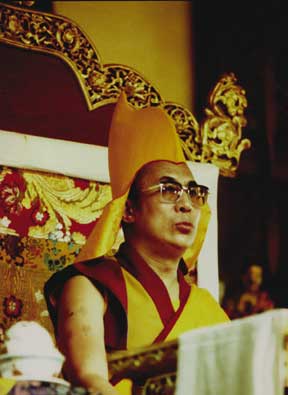 Dalai Lama to return to France to give Buddhist teachings
PARIS, Oct 6 (AFP) -
Tibet's exiled spiritual leader, the Dalai Lama, is due to arrive here Friday for a week-long visit aimed at spreading his Tibetan Buddhist teachings, officials said Monday.

The Dalai Lama will give several conferences at the Bercy arena, one of Paris' biggest events' venue, Tibetan officials said here.

His agenda also includes attending the end of a panel discussion on October 11.

Four days later, the Tibetan leader is due to be received by parliamentarians at France's lower house of parliament, the National Assembly.

The Dalai Lama last visited France in 2000 and has pledged to come every three years.

The Tibetan leader fled his country in 1959 after a foiled, bloody uprising against Chinese rule imposed eight years earlier, and set up a government in exile in Dharamsala, India.

He was to arrive here from Spain, and travel on to Germany and the Czech Republic.